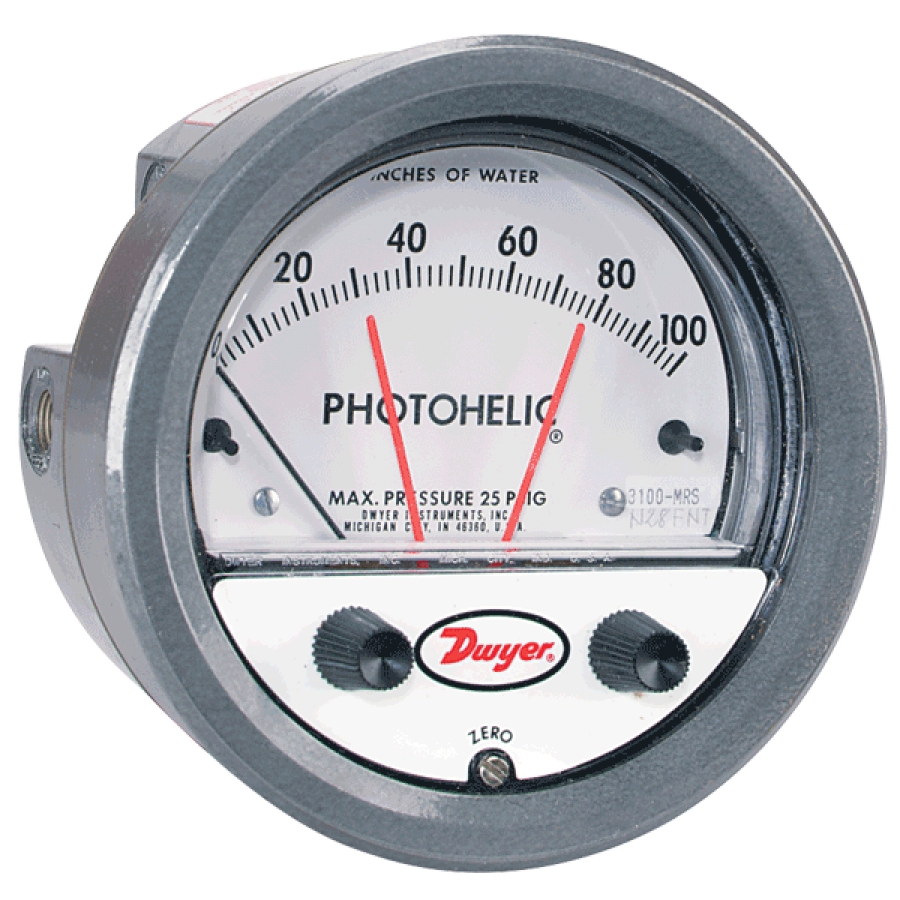 Series 3000MR/3000MRS Photohelic® Switch/Gage
March 19, 2020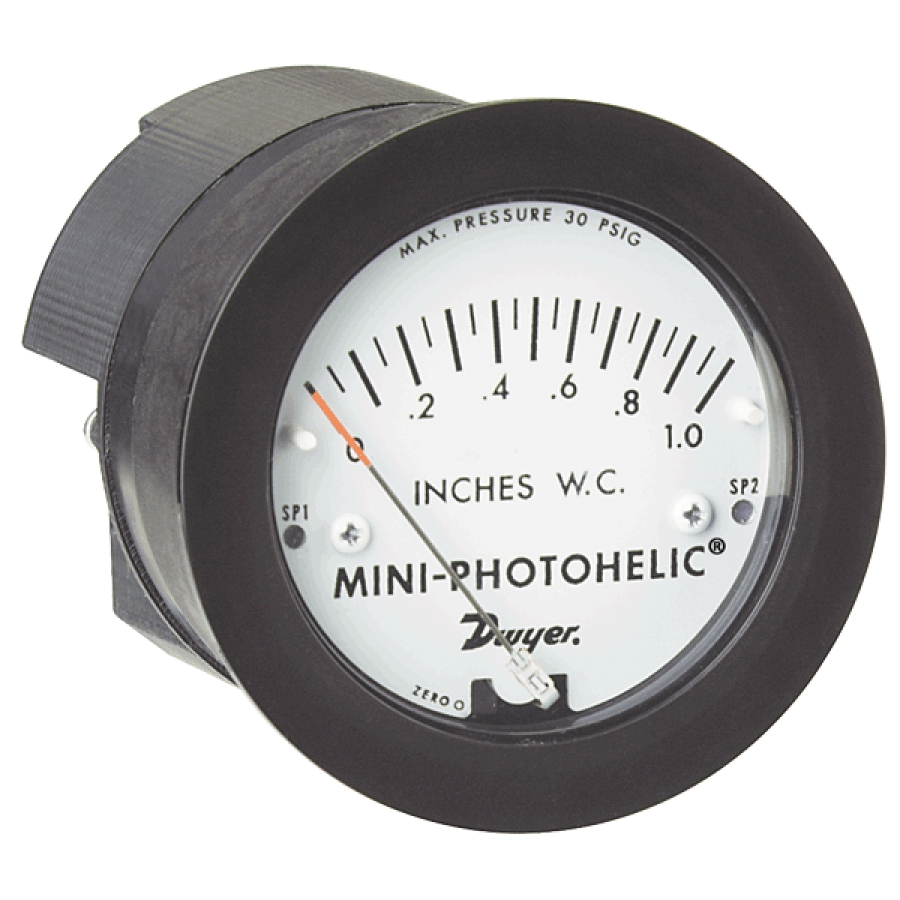 Series MP Mini-Photohelic® Differential Pressure Switch/Gage
March 19, 2020
Using solid state technology, the Series AT23000MR and AT23000MRS ATEX Approved Photohelic® Switch/Gages combine the functions of a precise, highly repeatable differential pressure switch with a large easy-to-read analog pressure gage. Gage reading is unaffected by switch operation and will indicate accurately even if power is interrupted. AT23000MR series employ versatile electromechanical relays with low amperage ratings-ideal for dry circuits. For applications requiring high cycle rates, choose AT23000MRS models with SPST (NO) solid state relays. Easy to adjust set point indicators are controlled by knobs located on the gage face (accessible opening case after de-energizing instrument). All models provide both low and high limit control. Compatible with air and other non-combustible, non-corrosive gases, they can be used in systems with pressures to 25 psig (1.725 bar). Optional construction is available for use to either 35 psig (2.42 bar) or 80 psig (5.51 bar). Flame-proof ATEX enclosures are available with glass window which allows for viewing of set point needles and process pressure.
Important notes for installation:
Cables must be fitted through 1/2″ NPT cable gland or ATEX conduit (not supplied with instrument).
Make sure after cabling to close tight cover and cable gland, in order to keep IP66 rating (IP65 with option OPV, overpressure relief valve).
Open cover only after de-energizing instrument.
Attention: Check local safety rules and warnings on unit and manual for a correct use of the instrument in hazardous area.