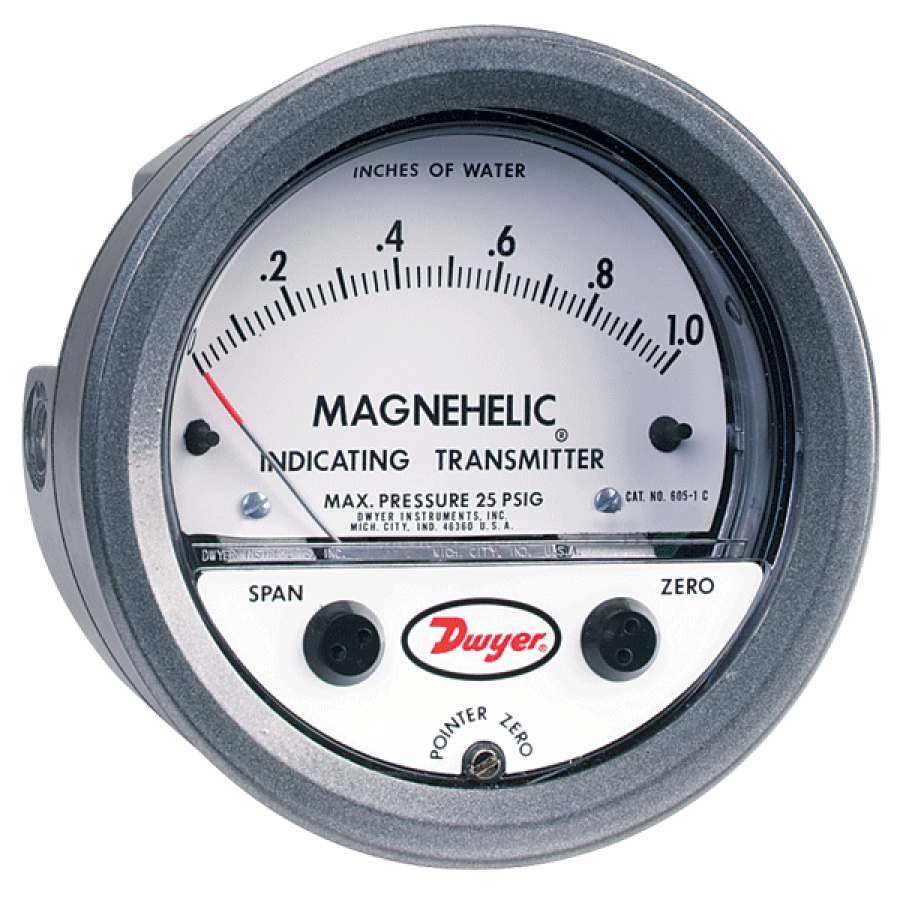 Series 605 Magnehelic® Differential Pressure Indicating Transmitter
March 20, 2020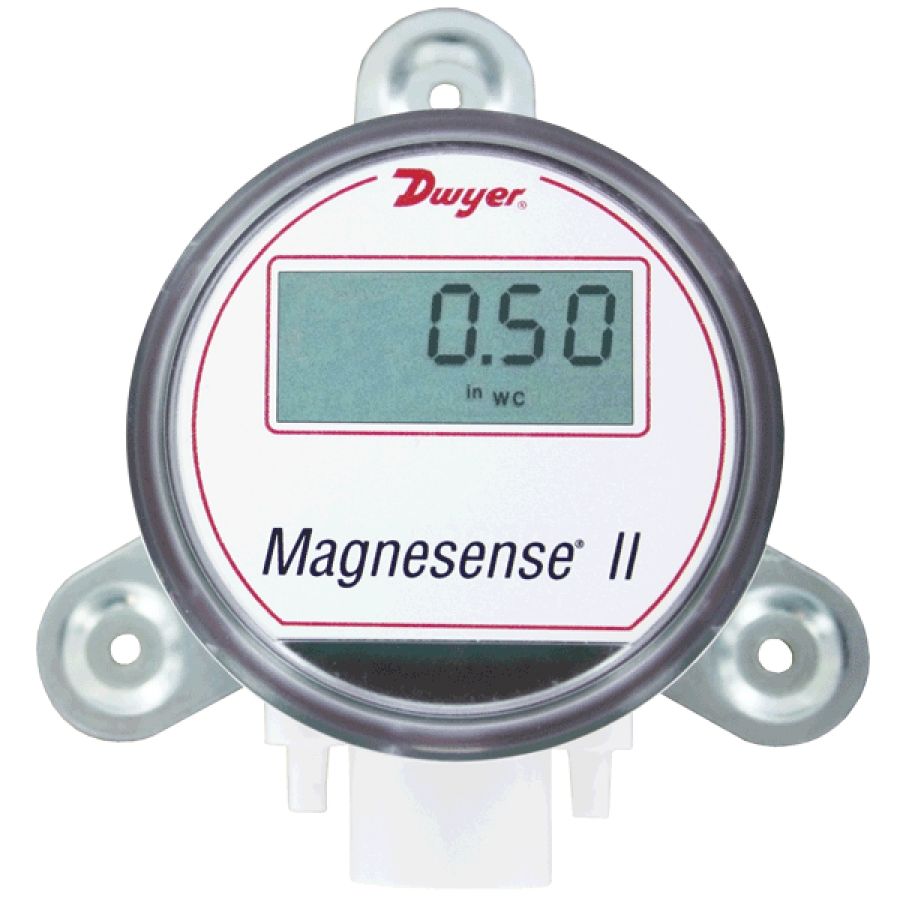 Series MS2 Magnesense® II Differential Pressure Transmitter
March 20, 2020
The ATEX approved Series AT2605 Indicating Transmitter provides for both visual monitoring and electronic control of very low differential pressure in hazardous locations. The easily read dial gage is complimented by the two-wire, 4 to 20 mA control signal utilizing the time-proven Dwyer® Magnehelic® gage mechanical design and Series 600 transmitter technology. The two-wire design simplifies any 4 to 20 mA control loop powered by a 10 to 35 VDC supply. Flame-proof ATEX enclosures are available in aluminum and can include a glass window for viewing process pressure on gage face.
Important notes for installation:
Cables must be fitted through 1/2″ NPT cable gland or ATEX conduit (not supplied with instrument).
Make sure after cabling to close tight cover and cable gland, in order to keep IP66 rating (IP65 with option OPV, overpressure relief valve).
Open cover only after de-energizing instrument.
Attention: Check local safety rules and warnings on unit and manual for a correct use of the instrument in hazardous area.