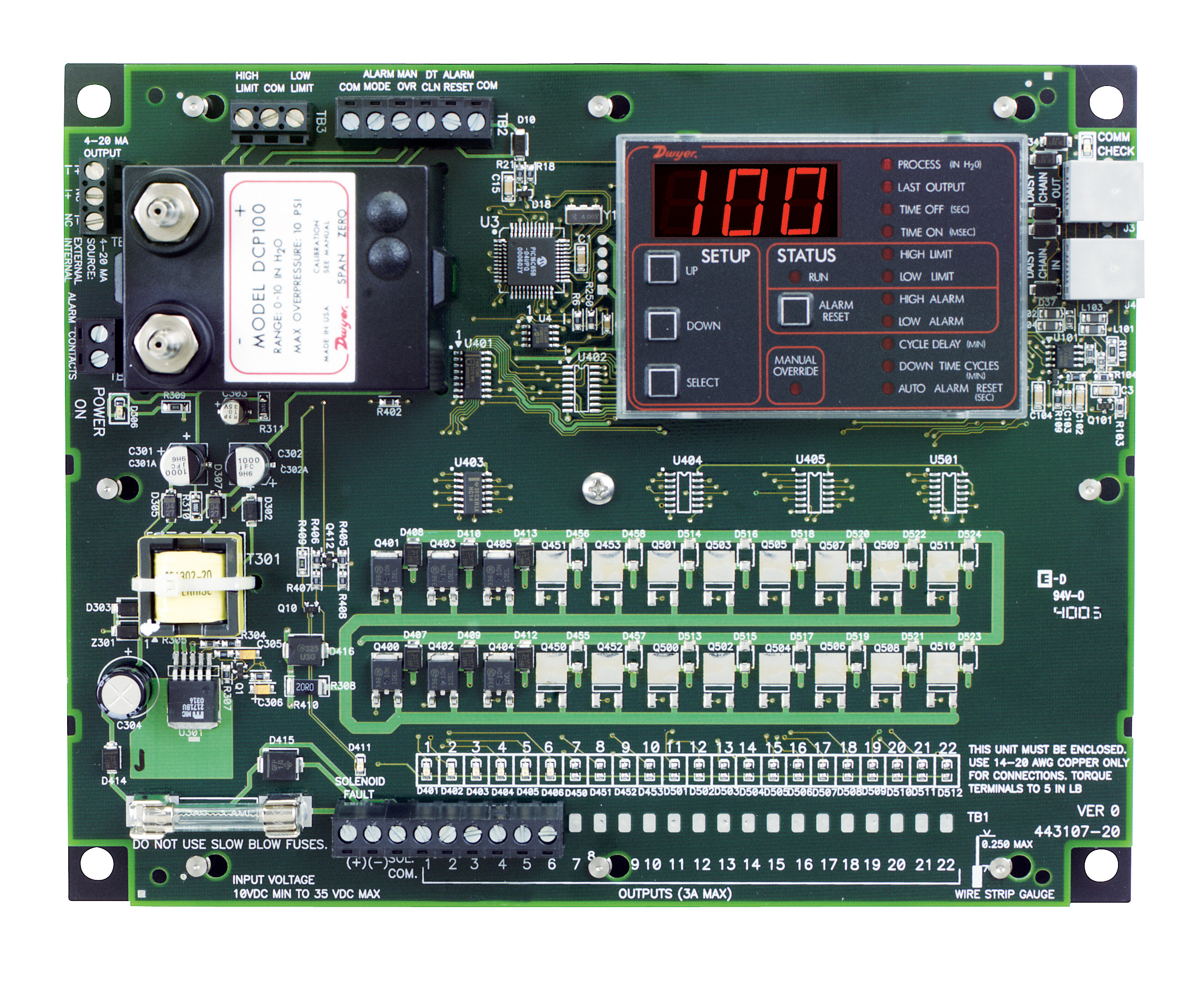 Series DCT1000 Dust Collector Timer Controller
March 27, 2020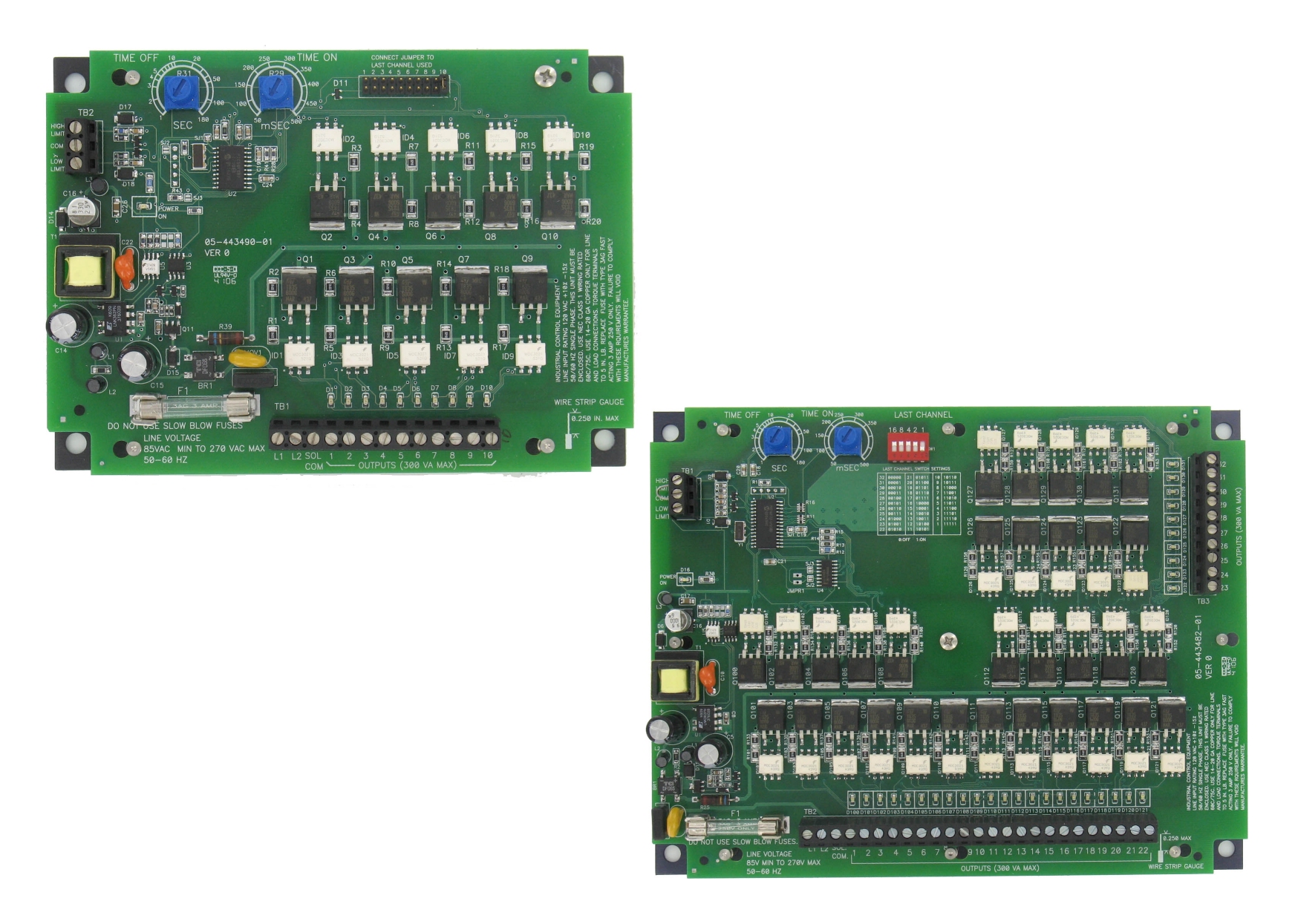 Series DCT600 Timer Controller
March 27, 2020
Simplify your on-demand cleaning requirements with the Series DCT1000DC Dust Collector Timer Controller. Relying on one timer board for on demand and continuous cleaning applications, the DCT1000DC eliminates external devices such as pressure switches, relays and timers.
The DCT1000DC accepts 10-30 VDC power. The units modular design allows for use as a continuous cleaning control or on demand cleaning control using the optional DCP plug-in pressure module. A 4-20 mA process output is integral to the DCP pressure module, eliminating the need to purchase an expensive process transmitter. A solenoid fault light on the DCT1000DC notifies the operator when a solenoid valve fails to activate properly.
The DCT1000DC is the same size for 6, 10 and 22 channels. One board size allows the standardization on one enclosure.