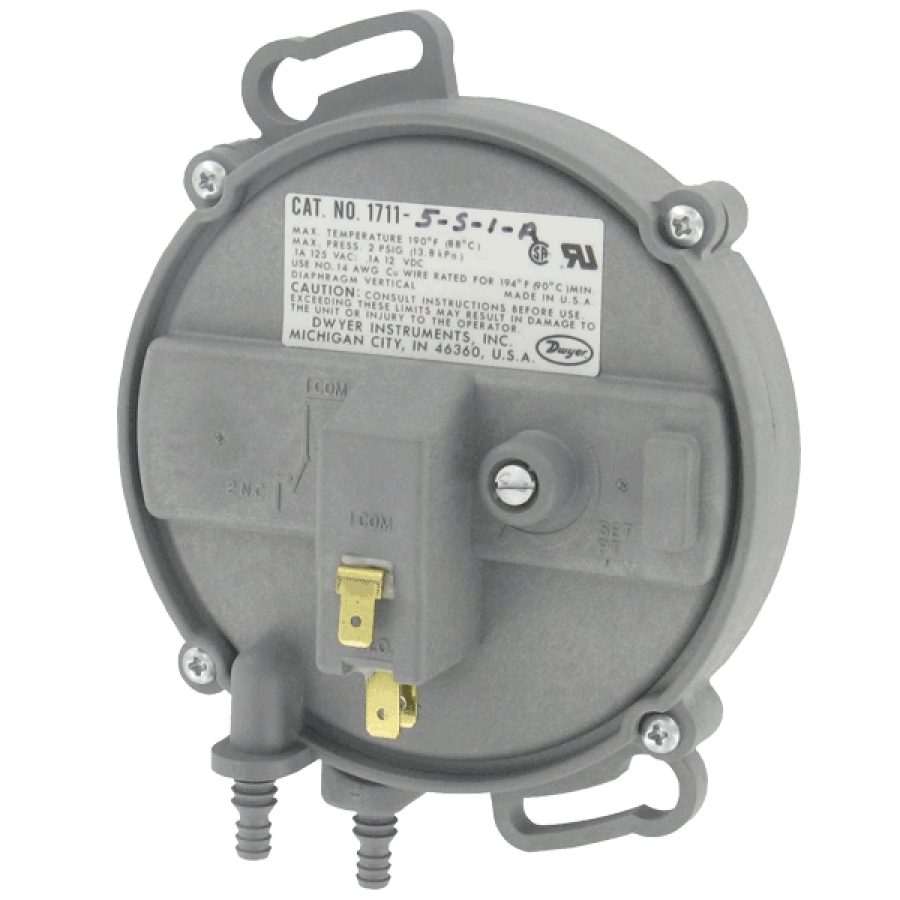 Series 1700 Low Differential Pressure Switch Designed for OEM Products
March 19, 2020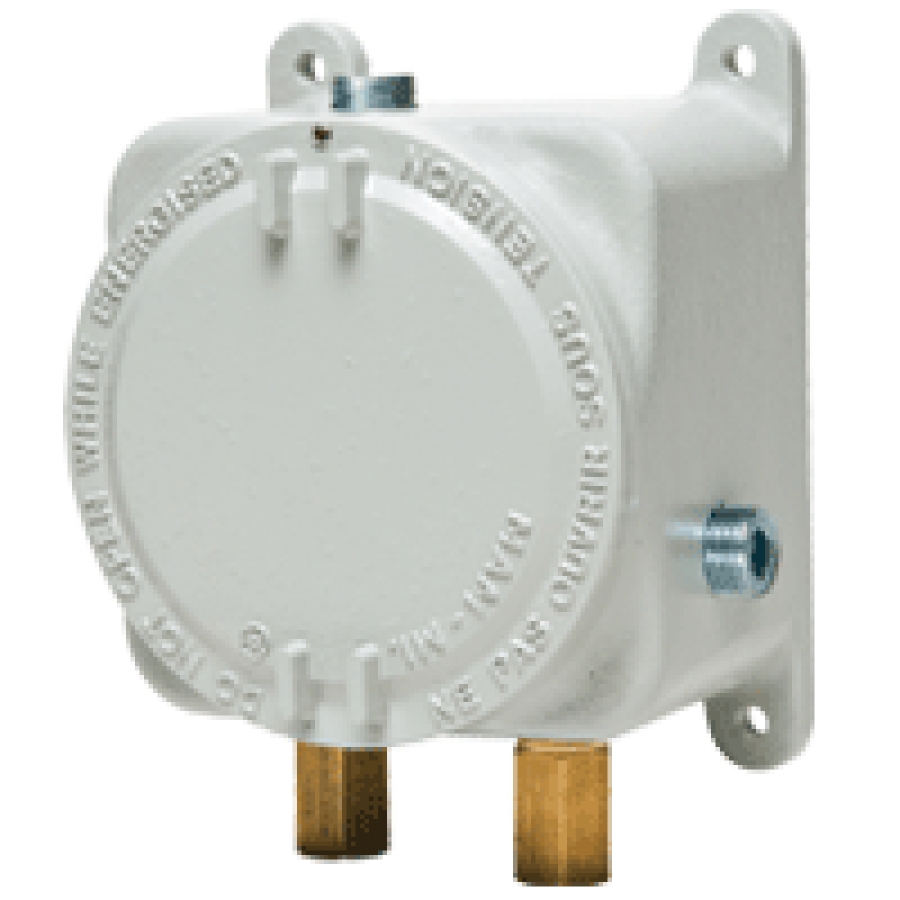 Series AT1ADPS ATEX Approved ADPS Adjustable Differential Pressure Switch
March 19, 2020
Series ADPS/EDPS Differential Pressure Switch
Product Applications:
Monitoring air filters and ventilators.

Monitoring industrial cooling-air circuits.

Overheating protection for fan heaters.

Monitoring flows in ventilation ducts.

Controlling air and fire-protection dampers.

Frost protection for heat exchanges

The Series ADPS/EDPS Adjustable Differential Pressure Switch is designed for pressure, vacuum, and differential pressures. The dual scaled adjustment knob in inches water column and pascals allows changes to the switching pressure to be made without a pressure gage. The ADPS/EDPS is available with settings from 0.08 in w.c. (20 Pa) up to 20 in w.c. (5000 Pa). The silicone diaphragm and PA 6.6 body make the series ADPS ideal for use with air and other noncombustible gases. Series EDPS models meet UL508 and are constructed of plenum rated plastics. The compact size, adjustment knob and low cost make the ADPS/EDPS the perfect choice for HVAC applications.