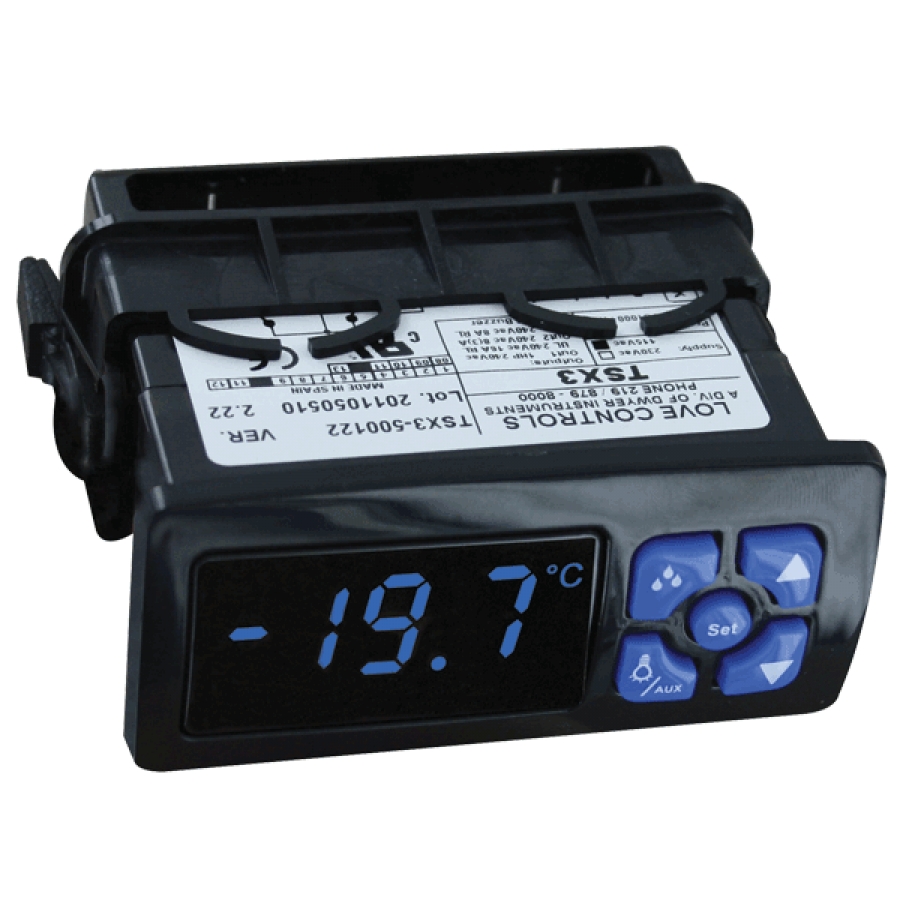 Series TSX3 Digital Refrigeration Temperature Switch
March 23, 2020

Series TSS2 Dual Stage Temperature Switch
March 23, 2020
Monitor and control temperature for heating and cooling applications with the Series TS2 Digital Temperature Switch. The Series TS2 offers twelve programmable functions to customize the unit to fit application requirements. Use the 15(5) Amp SPDT relay output to drive a motor, compressor, or fan. Designed with the OEM in mind, the TS2 offers the ability to configure multiple units with the touch of a button.
Programming multiple units is quick and easy. Simply program one switch with the desired parameter settings and connect the configuration key (sold separately) to the back of the unit. Press the button on the configuration key and download the parameter settings. Connect the key to the other switches to upload the stored settings with the push of a button.
The TS2 features set point adjustments, static defrost timing, compressor mean time, hysteresis, and ambient probe adjustment. Security protection is offered using a password code. The Series TS2 Digital Temperature Switches are designed to operate with PTC (1000Ω @ 25°C) probes sold separately.