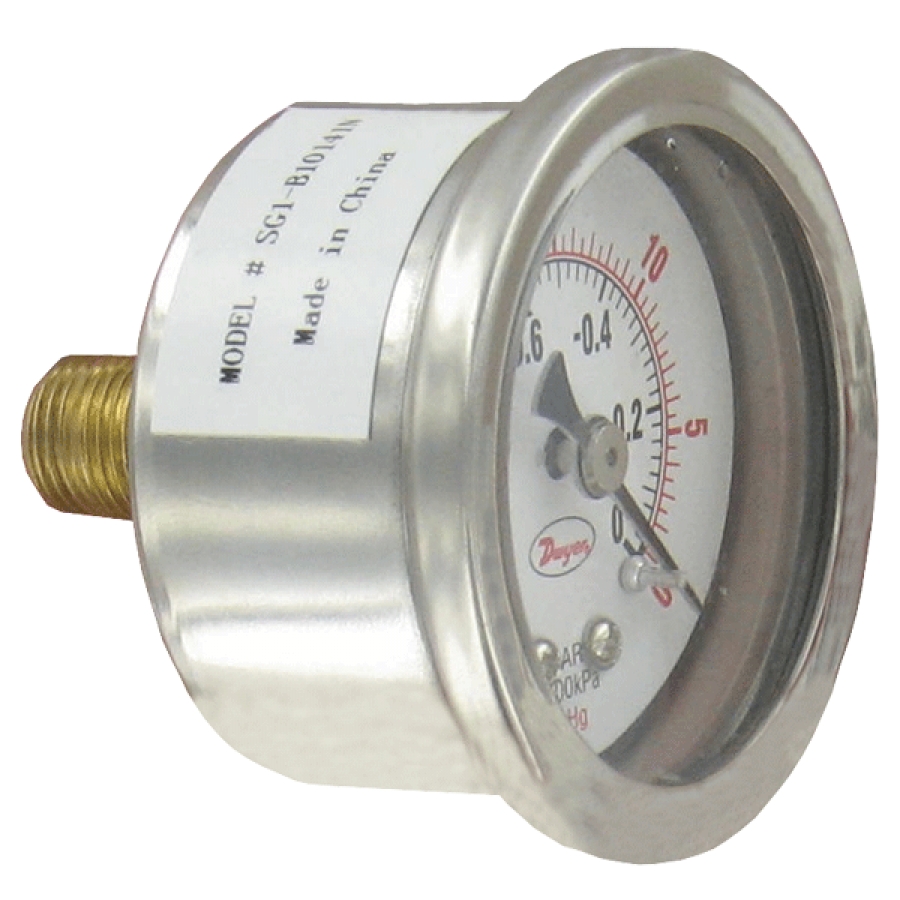 Series SG1 1.5″ Stainless Steel Industrial Pressure Gage
March 21, 2020

Model UTS Ultrasonic Liquid Transmitter Sensor
March 21, 2020
Series UTC Ultrasonic Liquid Transmitter Controller provides reliable, accurate, non-contact measurement of liquid level and open channel flow even under extremely harsh conditions. Overcoming vapors, agitators or light foam, with no moving parts to wear or jam. It supports a full range of process monitoring and storage level measurement applications, such as high process tanks and large storage vessels. The UTC has a 6-digit LCD display and a simple menu structure with multiple indications, making programming simple. Its dual part system allows for the control unit to be located up to 656 ft (200 m) away from sensor (model UTS purchased separately), and installation is simple with included mounting bracket. In addition, this series also supports the Modbus RTU* communication protocol, and offers RS-232 and 4 to 20 mA communications. Featuring five independent SPDT relays and embedded firmware for volume and flow totalization, this series is perfect for liquid level and open channel flow applications.
Note:
Controller only, Series UTS sensor must be purchased in conjuction.
Controller UTC-1XX-XXXX-X compatible with sensor UTS-1XX-XXXX-X only, and
controller UTC-2XX-XXXX-X compatible with sensor UTS-2XX-XXXX-X only.